Orland Park – Hobby Town – Iwata Airbrush Class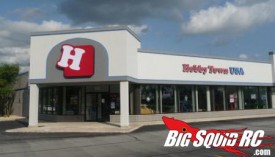 We just found out that our local Orland Park Illinois Hobby Town along with Iwata will be holding an Airbrush Class this Saturday from 1-3pm cst.
For details, information, and to go sign up call their store at (708) 349-8697. There is a fee of $35, but if you have been thinking about trying airbrushing, but afraid to drop the $$ on a machine, this is a good way to feel it out!
If I knew about it sooner, we would of had some of the Big Squid RC crew there, we could use the help! Make sure to tell them Big Squid sent ya! Have fun, and paint something!