Outerwears Shroud for Jammin SCRT 10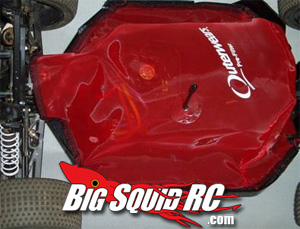 New from the folks at Outerwears is the Jammin SCRT 10 Short Course Truck Shroud. These shrouds help keep out dirt, water and debris while allowing airflow to get to the components underneath to help keep them cool. For bashers these shrouds are becoming more and more popular to help keep out the messes we seem to get into. They are available in all sorts of colors, from black to lime green!
Visit the Outerwears Performance Products site for more info on their products!