Parma 69 Muscle Baja Short Course Body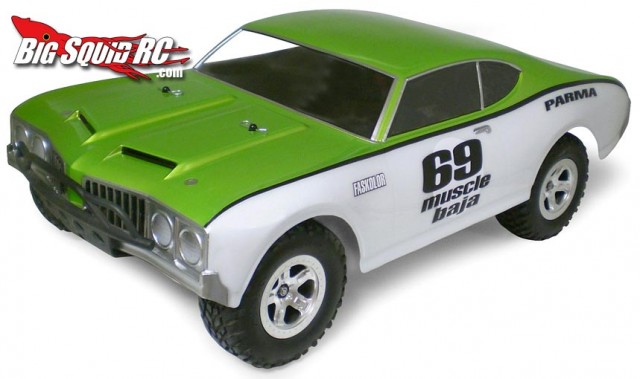 Everyone knows we are big fans of looking different. Nobody wants to show up to their local bash spot or track, and be running the same looking vehicle as anyone else. That's what makes us like the folks over at Parma, they know how to give us something different. Their new 69 Muscle Baja Short Course Body has a cool classic look, and the body has plenty of clearance if you want to mount it up high, or bring it down low.
It will fit most 1/10th scale short course vehicle, and even some of the rally cars with a little front end body mount modification.
The 69 Muscle Baja in .040″, part number #1244, is priced at $39.99 and you can get more information by hitting up the official Parma Website. We have heard they may have a few other muscle classics on the way as well. Woo hoo!
Want more Parma news? Click Here to see what else Parma has been up to.