Parma 71 Muscle Baja Short Course Body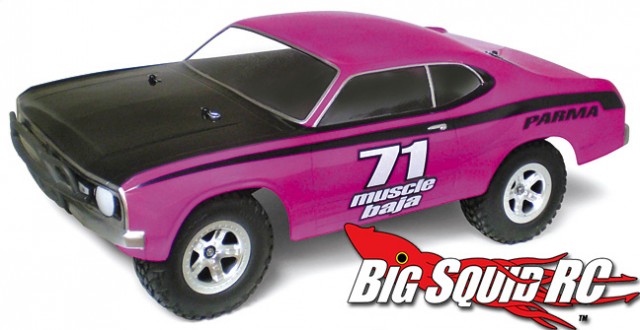 Keeping with their current trend, Parma has delivered another awesome looking muscle car body! Their 69 was great, and now those looking for a change can pick up their new 71 Muscle Baja Short Course body.
It has plenty of wheel clearance and it will fit most 1/10th scale short course vehicles, and even some of the rally cars with a little front end body mount modification.
The 71 Muscle Baja in .040″, part number #1245, is priced at $39.99 and you can get more information by hitting up the official Parma Website.
We actually got a sneak peak of this one a while back, and my first reaction was 'sign me up'. Personally, I am over the SC truck body, so anything new and different is a welcome change.
Want more Parma news? Click Here to see what else Parma has been up to.