Parma Booth at iHobby 2014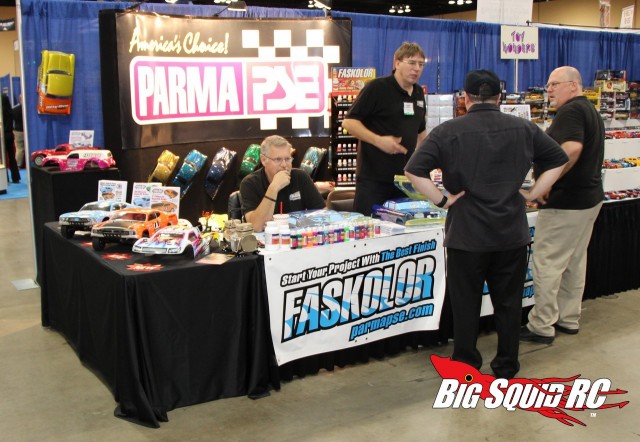 Today we dropped by the Parma booth here at iHobby 2014 to check out some of their new products. New bodies on display in the Parma booth included the SpeedFlo SCT, the '71 Muscle SC, and the '69 Muscle Baja SC. The SpeedFlo SCT looked dialed for short course truck racing or hardcore bashing, while the Muscle series bodies offer a great alternative for people wanting a completely different look. Parma isn't just about bodies, we also got a chance to look over their line-up of paints/painting accessories, as well as many of their other products.
To check out all the fine products from Parma hit up This Link to head over to their official website.
Click Right Here for more iHobby show coverage.