Parma Booth iHobby 2013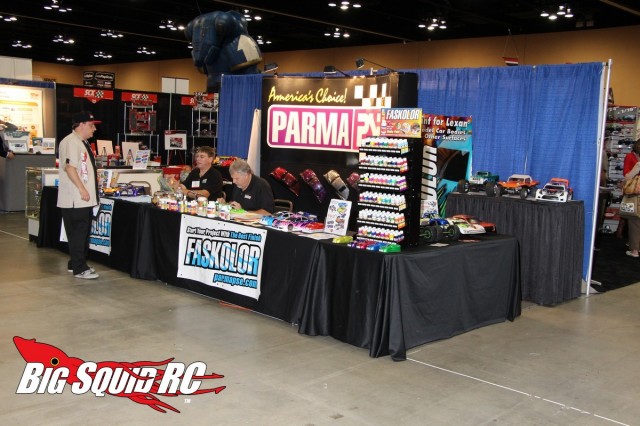 The friendly folks over at Parma have a cool booth here at the iHobby Expo 2013. They are also showing a brand new body, the Speed Shop Hauler. The Speed Shop Hauler looks like a chopped mid-50's pick-up truck, offering an unique alternative to pop on your short course truck. You can see Cubby holding one below in the first gallery, but look for more pictures of the Speed Shop Hauler later in the weekend with a custom BigSquidRC paint job on it.
Also in the Parma booth is their recently released Rally Xtreme body. The Rally Xtreme is intended to bolt on the Traxxas Rally car, but also fits right on most short course trucks.
With Pactra pulling out of the aerosol paint business, we asked the Parma crew if there was any chance they would step in. Their answer? They wouldn't get specific, but it sounded like they were working on it.
If you would like to learn more about Parma products hit up This Link.
Click Here for more Parma news on BigSquidRC.