Parma SPEEDFLO 2.0 Clear SC Truck Body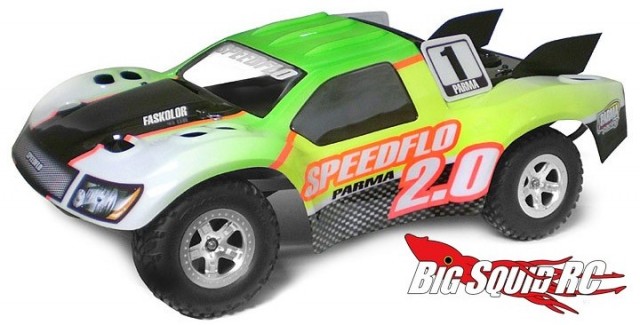 The folks over at Parma have redesigned their SPEEDFLO body with more cab forward styling and updated aerodynamics. The new body, the SPEEDFLO 2.0, fits all popular 1/10 short course trucks and is said to have more front down force than the previous model. The updated aerodynamics can give your truck more steering and less chassis roll, while large vent holes are easy to cut out and help prevent parachuting over big jumps.
The SPEEDFLO 2.0 comes in .040″, part number #1243, and in .030″, part number #1243L. Both are priced at $41 and you can get more information by hitting up the official Parma Website.
Want more Parma news? Click Here to see what else Parma has been up to.