Parnelli Jones Mustang body from HPI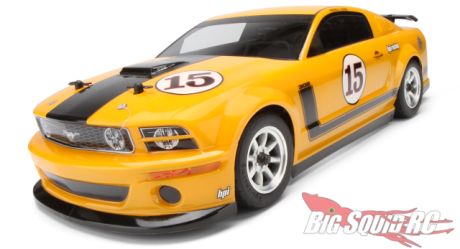 Check out this new, officially licensed, Saleen Parnelli Jones Edition Ford Mustang body from HPI Racing.  It's made for 200mm sedans but can be used on 190s with the addition of wide offset wheels.  All the various common things are included: window masks, decals, overspray film, etc.  A molded nylon wing is also included and it comes clear so you can paint it any color you like if you aren't a fan of the Parnelli Jones style.
MSRP is $32.00, no word on availability but probably soon.  Keep an eye on the HPI Racing web site for more info.