Pilot Profile – Jared Bachman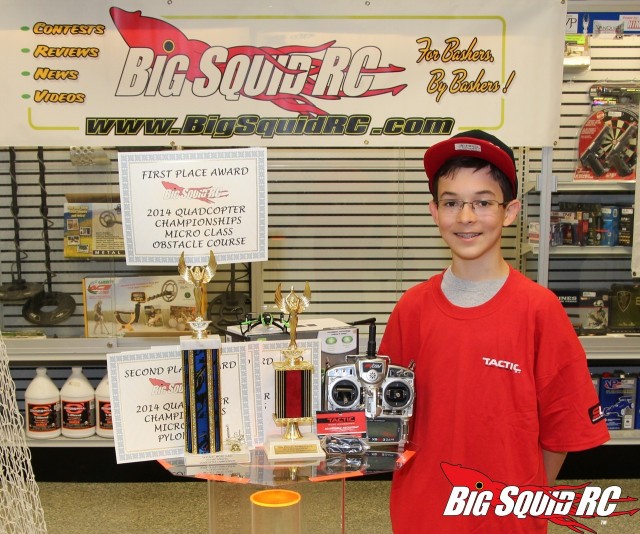 Last weekend one pilot rose above the rest to take home the overall win at the 2014 BigSquidRC Quadcopter Championships, that pilot was Jared Bachman. At only 14 years of age, Jared easily won the Micro 6″ class and finished second in the Nano 2″ class, giving him more than enough total points to secure the overall title.
In the Micro 6″ class Jared used an unmodified Blade Nano QX controlled by a JR X9503 to out fly the other pilots, while he used a bone stock Estes Proto-X to finish second in the Nano class.
While Jared has been flying airplanes for 2 years, he has only been flying quads for about 4 months, but that didn't stop him from flying circles around the other guys. Congrats to Jared on a job well done last weekend, he really showed what could be done with a quad in the hands of a skilled pilot.
To read more about the BigSquidRC Quadcopter Championships check out This Link.