Pin Shop Hobbies hosting 2nd Race for a Cure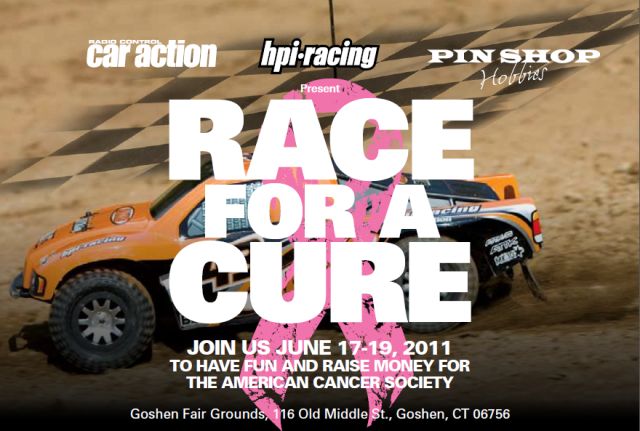 For the second year, Pin Shop Hobbies will be hosting a Race for a Cure, an event aimed at raising money for cancer research.  The race will be held over June 17-19 at the Goshen Fair Grounds in Goshen, CT.  There's all kinds of racing classes planned, including 1/8 scale buggy and truggy, both nitro and electric, and a few classes of short course.  There's also going to be some monster truck and 1/5 scale exhibition races.  If you feel like entering, you can do so at RCSignup.com or you can download, fill out, and snail mail the Race for the Cure 2011 Entry Form [PDF].  If you're quick, and get your entry in by June 4th, you'll get a free t-shirt and free entry into the fairgrounds.  If you wait, no t-shirt for you.
Pin Shop Hobbies will be updating their website with more info as the date draws nearer, so keep an eye on it.