Playing News Catch Up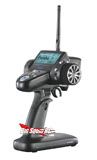 While still playing catch up after our big computer meltdown, I'm finding news we missed posting in backup emails. I posted a few new press releases in the NEW Product Forum. One of them being for the Futaba 4PK 4-Channel 2.4ghz computer system. We talked a little about it back during our coverage during iHobby, and it looks like it should be shipping soon. Start saving your $$ because this is probably going to be THE radio to have this summer!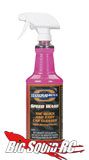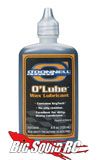 Some items that will be on your shopping list if you are a racer or a basher are the new O'Donnell Speed Wash Cleaner and the O'Lube Krytech Dry Lubricant. Check out the press release in the NEW Product Forum. I always have stuff that needs a cleaning, and the O'Lube sounds like a pretty cool product. It dries to a hard waxy finish to seal out water while not attracting dust, yet reduces friction.