Pretty, new ProTrac wheels from Pro-Line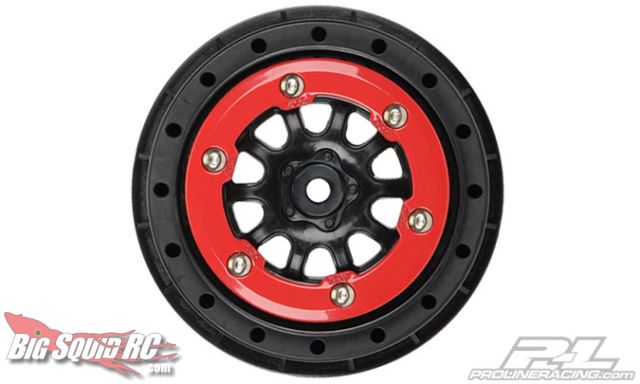 Owners of Pro-Line's excellent ProTrac suspension upgrade will be delighted to hear about their latest addition to the ProTrac family.  Their new ProTrac Renegade Red & Black bead lock wheels will add a bit of flair to your dull and ugly ride. You know what I'm talking about. Your all murdered out, flat black, not a hint of color anywhere ride. Yeah, it's ugly and boring, stop it, that's sooooo 2003.   But not only that, they're bead locks, that means no more glue!  Yay!  The wheels, as the name implies, are made in the ProTrac offset, so they'll fit on any Slash that's been upgraded with the ProTrac suspension kit or many other popular short course trucks.
These new Renegade wheels will be available later this month.  Check out the Pro-Line website for all the details.