Price is Right for RC and Ace of Cakes!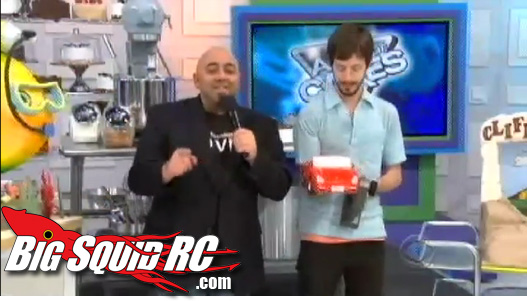 Yes folks, another great RC sighting On TV, but this was a two for one special! First on Ace of Cakes, our man Duff and his crew take what looks like a Traxxas 1/16th scale vehicle (the radio makes it obvious) and they build a cake around it to look like a tiny Porsche Boxster.
Then they take it over to the Price is Right show and do a presentation for the Showcase Showdown and use the small RC car to drive and show off the big version! So we get not one, but two sightings for our RC On TV zone! AWESOME!