Pro-Line 1966 Ford F-150 Clear Body for Short Course Trucks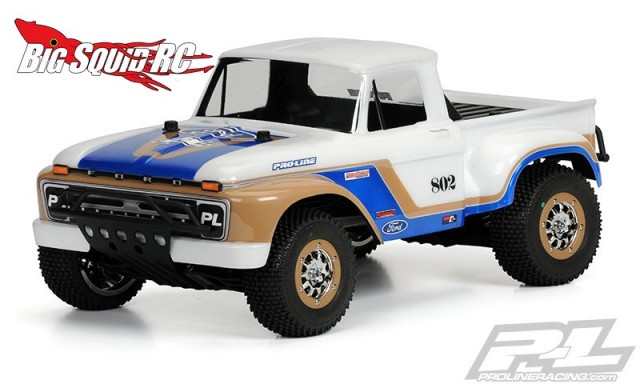 The BigSquidRC Bash Crew went nuts when they first saw the new Pro-Line 1966 Ford F-150. Many of our staffers are simply tired of the same old looking short course truck bodies, the new '66 F-150 from Pro-Line is anything but the norm. If you are looking to bash with some style, the Pro-Line '66 F-150 should be right down your alley.
The Pro-Line '66 Ford F-150 "Hay Hauler" is a clear body intended for short course trucks. Extended body mounts will be needed for most applications and are available separately. The F-150 is formed from genuine GE Lexan and comes with over-spray protection and window masks. The part number is #3408-00, the street price is $37, and you can get more information at THIS LINK over on Pro-Lines website.
You don't really want to click, but how can you resist a certified BSRC Mystery Link?