Pro-Line 1981 Ford Bronco Clear Body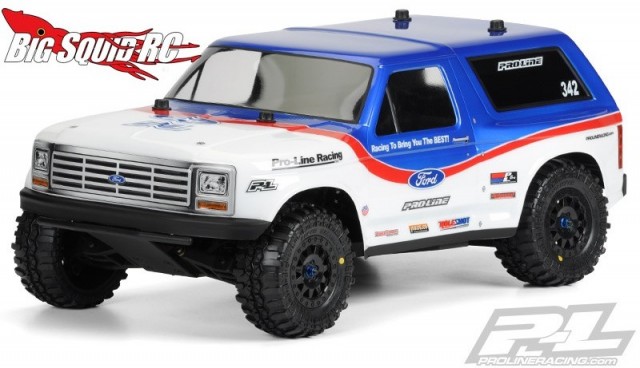 The Pro-Line 1981 Ford Bronco clear Lexan body made some waves when it was teased a few weeks ago, today they have released more pictures and pricing. The PL Bronco has a street price of $37 and makes a good fit on the Traxxas Slash, Associated SC10, and Pro-Line PRO-2 trucks when used with extended rear body mounts.
The old school off-road styling of the 1981 Bronco is a welcome change of pace for people who are tired of a traditional SCT look, and it will certainly make your truck stand out in a crowd. The part number is #3423-00 and you get more pictures and information at This Link over on Pro-Line's official website.
Thank Goodness It's Friday, take a chance on a BSRC Mystery Link.