Pro-Line 2.2″ Interco TSL SX Super Swamper XL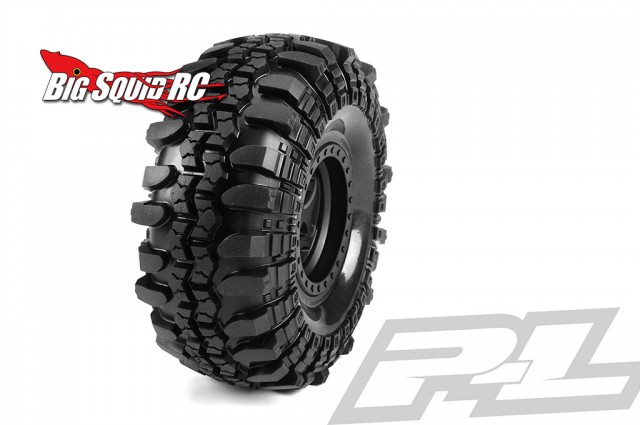 Here is some news you won't find anyplace else. Remember that Pro-Line Spy Shot we posted on Friday? We have just received word that Pro-Line will now have an XL Sized version of their Interco TSL SX Super Swamper 2.2″ tires. The XL size is ideal for the scale crawling crowd that wants maximum ground clearance for getting over tough obstacles, or for people that simply like the look of a bigger tire. The Super Swamper XLs bolt right up to Pro-Line's Titus 2.2″ Bead-Loc wheels and feature that scale look everyone is after.
* Officially licensed by Interco Tire Corporation
* Available in G8 compound
* Comes with memory foam inserts
The part number is #10107-14, street pricing will be right around $30 per pair, and they are scheduled for an August release date. Click Right Here to visit the official Pro-Line website.
Read More Pro-Line news on BigSquidRC.
We also added a couple more of our spy shots that we had for size comparison.
A few of your guesses were pretty close. Nice work!