Pro-Line Ambush CGR Crawler Body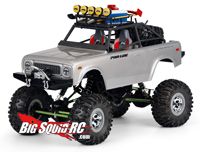 I imagine we are going to be seeing a ton of crawlers with this sweet look! Pro-Line Racing has released the Ambush CGR body to add super realism to your 2.2″ or 1.9″ crawler! The body is comprised of two pieces, the lexan body, and a roll cage. (part #6053-00) or your own cage.

To top it off, they have released a TON of cool scale accessories! I'll just list them all here instead of making 20 posts.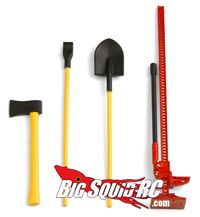 First up is the Pro-Line Accessory Kit 1 with cooler, winch, gas can, and winch. In the second kit there is a lift jack, pry bar, shovel and axe.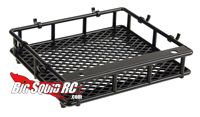 You know if you get all those other accessories, you are going to have to get the roof rack! And if you are going to go that far, you might as well pick up the light bar with removable covers! Too bad they don't light up.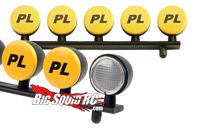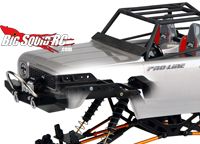 As long as you are having a Pro-Line day, you might want to pick up the front frame extension kit. This is setup to allow their bumper kit to be mounted to the Axial Scorpion, and you can also use it as a place to remount your electronics to get more weight up front.