Pro-Line Big Joe II 2.2 Pre-Mounted Tires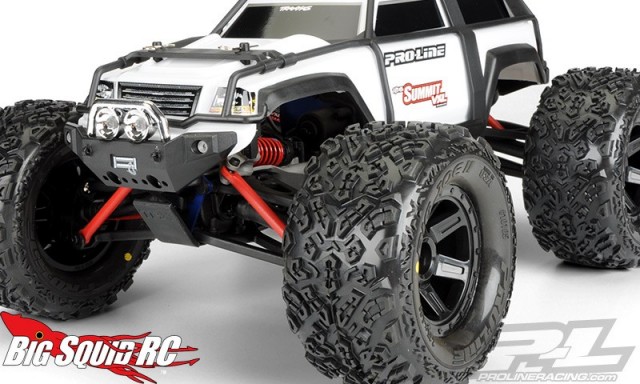 Want big traction on your small basher? Hate spending time gluing up tires? If so, Pro-Line has your hook-up with their new Pre-Mounted Big Joe II 2.2″ Tires. The pre-mounts come with PL's Big Joe IIs mounted up on their popular 6 spoke Desperado Wheels to not only give your truck more traction, but to also add to its scale appearance. The Desperados even have a wide offset to improve stability.
The part number for the pre-mounts is 10105-11, they are priced at $26 per pair, and they are a direct bolt on for the Traxxas 1:16 Summit and HPI Savage XS Flux. For complete information simply Click This Link to head over to Pro-Line's website.
Whoa, what is THIS Mystery Link about???