Pro-Line Blockade 8th Scale Buggy Tires now available in X Compound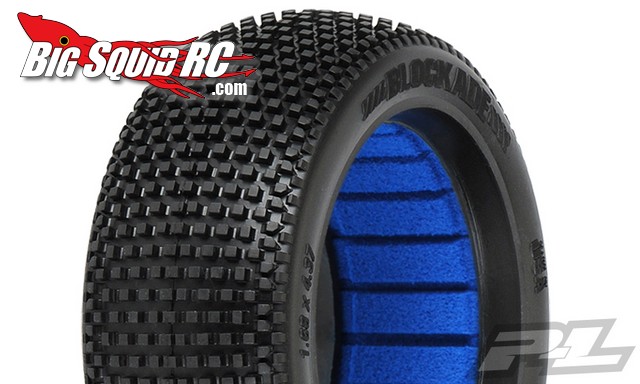 Pro-line Blockade tires aren't new, in fact they are one of the most winning tires of the last couple of years. However, it is big news that they are now available in Pro-line's new X Compound. Why would you, Mr Basher, care that you can get them in X Compound? Because the new X Compound is all about long tire life, it's a compound made especially for abrasive surfaces. Basically, if you are looking for outstanding traction on a prepped dirt surface, and are looking for outstanding wear characteristics, Blockades in X Compound should be the tire of choice.
Blockades are available in X2 Compound (Medium #9039-002) and X3 Compound (Soft #9039-003), with a street price of right around $22 a pair. For more information, hit up the official Pro-Line Website.
We have loads more Pro-Line news right HERE on BigSquidRC.