Pro-Line Booth – 2013 HobbyTown USA Convention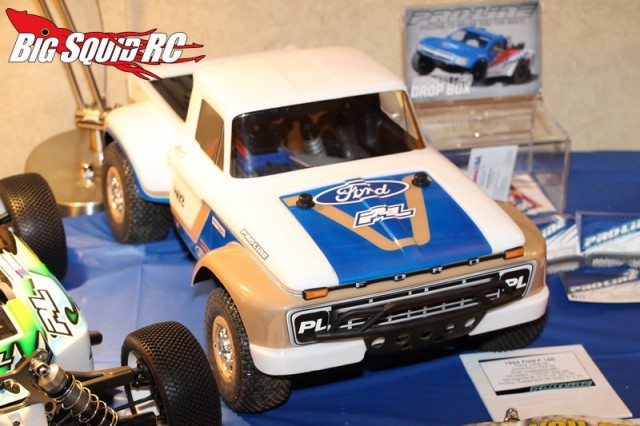 The good folks at Pro-Line made the trip to Lincoln Nebraska to show their support to the HobbyTown USA dealers at their convention. Pro-Line was showing off their latest releases like the Trencher pre-mounts for 16th scale Traxxas vehicles and their '66 Ford "Hay Hauler" body.
Other news from the Pro-Line camp included the announcement of them doing more Thumbwasher body mount kits for different vehicles, and its sounds like their Pro-2 truck is getting close to being a full on kit (heck ya!). Gerardo Gonzalez was also nice enough to join in our Google Plus live show Wednesday night to give our readers even more insight on what's new at Pro-Line.
To get more information on all of Pro-Line's fine products simply click THIS LINK to head over to their website.
Have you read our interview with Pro-Line's Gerardo Gonzalez? If not, hit THIS LINK.