Pro-Line BullDog body for Kyosho ZX-5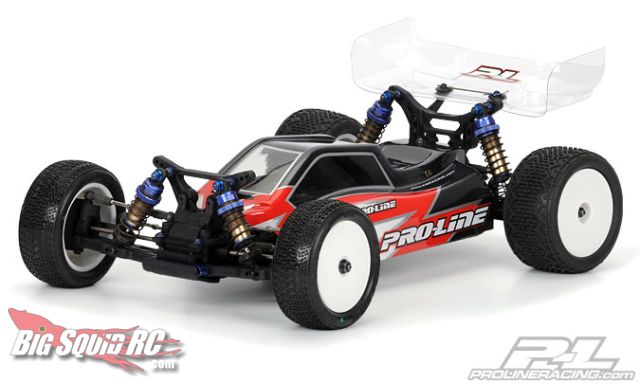 Some days I think about just copying and pasting the old announcements for these bodies and just changing the name of whatever car it's for now.  But that wouldn't be fair, not to you, not to Brian, not to Pro-Line or the other companies.  But trying to be original when writing about a new BullDog body, this time for Kyosho's uber Lazer ZX-5 4wd buggy, is a bit tough.  I mean, you know I'm going to tell you all about the cab forward design that increases down force all along the body and improves driving performance.  And you know that it will include window masks, decals, and overspray film.  So what original, unique thing can I say about it?
Anyway, this new version of the BullDog body will be available toward the end of this month, with an MSRP similar to the other versions of the BullDog buggy body.  Check out the Pro-Line website for more info.