Pro-Line Caliber 2.0 SC Tire Gets Wide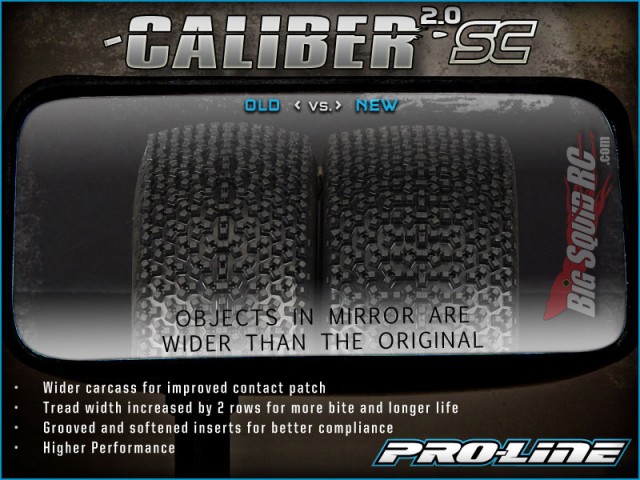 Looks like Pro-Line has decided to get off the diet and pack on some inches! We got this sneak peak of the new Caliber 2.0 SC tires, and they are getting big! Looks like more traction for everybody! There wasn't much other info with the sneak peek, so we'll have to wait for some official numbers.
Check out the Pro-Line website for more info.