Pro-Line Caliber SC Tire Spy Shot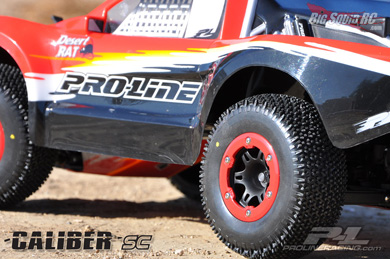 Check out this teaser of the new Pro-Line Racing sc tire called the Caliber! We don't have any more details about it then that.. looks pretty cool! I'm sure we'll have plenty of pics of it from the iHobby show! This must be an early prototype, because the tires don't even have the familiar Pro-Line logo or name on the sides!
Head over to Pro-Line Racing for more body info!