Pro-Line Caliber SC Tire Review from Cubby!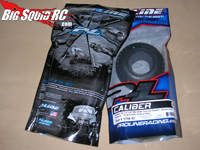 Wow, Cubby is on a roll lately! He's added another article to the RC Reviews section! His latest review is for the Pro-Line Caliber SC Tires! If your a racer in need of some traction, your going to want to check this out.
Click the image or here for the review!