Pro-Line Carbon Fiber Front Shock Towers for Associated B5 & B5M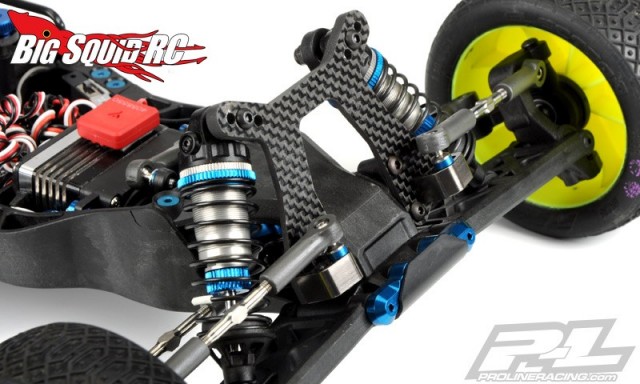 Add durability (and pure trickness) to your Associated 5 Series Buggy with a new Carbon Fiber Shock Tower from Pro-Line. There is a wide model available for the B5 along with a narrow model just for the B5M. Both towers are constructed from thick carbon fiber and come with aluminum ball stud mounts.
The part number for the B5M unit is #6259-00, the unit for the B5 is #6260-00, and both are priced at $39. Get all the fine details over on Pro-Line's Official Website.
Mystery Link, dare you click???