Pro-Line Custom Parts for Ty Tessmann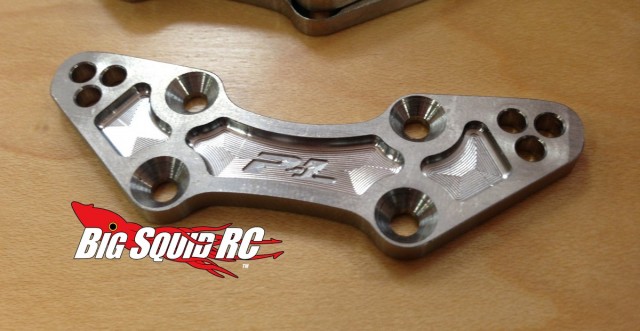 The good folks over at Pro-Line have released two pictures of custom parts they made up just for Ty Tessman to use at the IFMAR Worlds this week in California. Pro-Line has in-house manufacturing capability at their California headquarters, thus making it easy for them to whip up some uber parts for their factory hotshoes. Pictured are custom Pro-Line titanium camber plates and billet shock caps to help Ty take on the world.
Of course this got the BigSquidRC staff talking, just how cool would it be if Pro-Line started making trick aftermarket parts for some of our favorite vehicles? As far as we know there are no plans for it to happen, but it would be pretty sic if they did.
Click Here to take a look at all of Pro-Line's fine products over on their official website, and hit This Link to read more Pro-Line news right here on BigSquidRC.