Pro-Line Dirt Hawg or Trencher Mounted on 2.8″ Desperados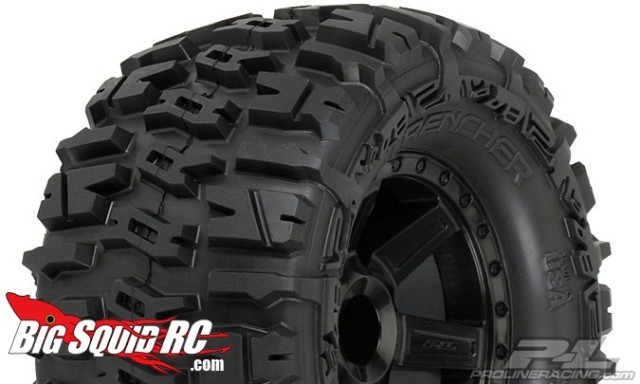 Pro-Line now offers there Dirt Hawg or Trencher tires pre-mounted on 2.8″ Desperado rims for all you Traxxas bashers out there who aren't into gluing. These are available for Jatos, Rustlers, and Stampedes, just make sure you order the right model for your vehicle as the front and rears are different between some electric, nitro, and 4×4 models. I personally run the Trenchers on both my Stampede 2×4 and 4×4 and they are awesome!
Head over to Pro-Line and check them out!