Pro-Line Electron VTR 2.4″ Buggy Rear Tires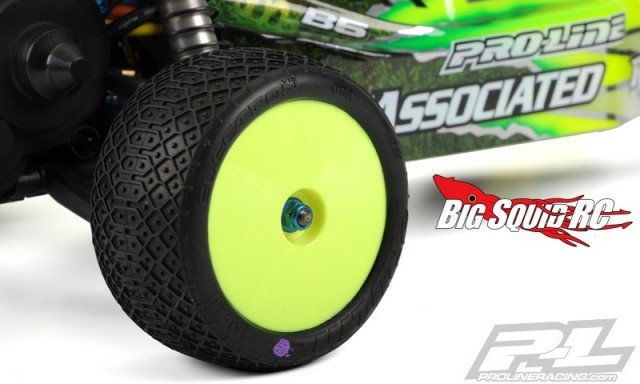 2.4″, 8th scale type bead tires are all the rage in the 10th scale class now days, and Pro-Line has announced their latest entry into the class, Electron rear tires. These are part of their VTR line-up, meaning they are 2.4″ in size with the new style (for tenth scale) beads. The tread design on the Electrons is best suited for high bite indoor tracks, where their connected treads with center pins can give consistent high traction, even when the track starts to dry out.
The Electron rear tires are available in two different compounds, super soft #8235-03 M4, and #8235-17 MC for clay. Both are priced at $21 per pair and you can Click Here for more details over on the official Pro-line website.
Click Right Here for more Pro-Line news on BigSquidRC.