Pro-Line Extended Body Mounts for Losi & Traxxas Vehicles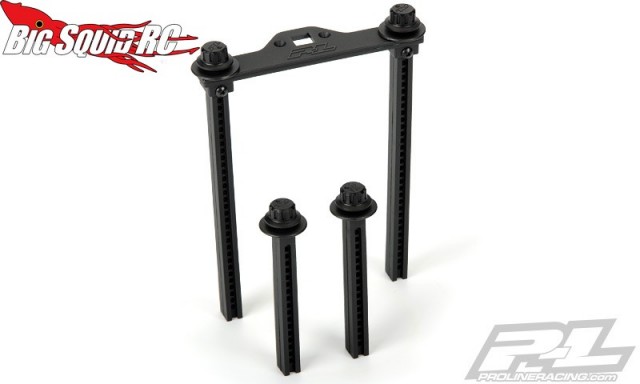 One of our favorite innovations of the last couple of years has been the Pro-Line Thumbwasher sets. These replace traditional body clips and won't fall off and get lost during a hard bash session. They also help keep your body from ripping out around the body post.
The Pro-Line crew has incorporated their Thumbwasher sets into their new Extended Body Mounts for the Traxxas Revo/Summit platform and for Losi SCTE and XXX-SCT/22 SCT. You can now get the benefits of the Pro-Line Thumbwashers plus extended body mounts that allow you to mount a variety of aftermarket bodies.
The Pro-Line extended body mounts for Traxxas run $14 and you can find more information Right HERE. The body mounts for Losi cost around $12 and you can get information at THIS LINK on the Pro-Line website.
Want to learn how to install a Pro-Line Thumbwasher set on your ride? Click THIS LINK right here on BigSquidRC.