Pro-Line Ford F-150 Raptor body for 1/16 Revo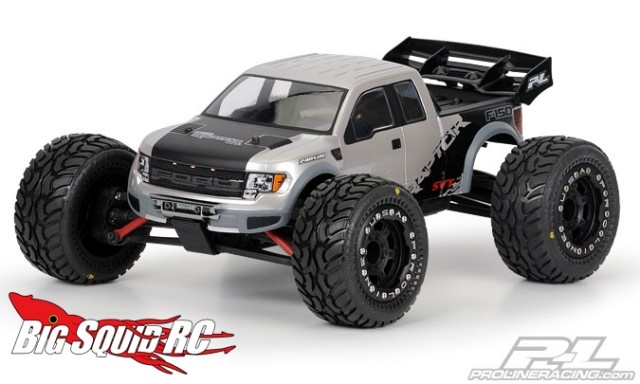 Pro-Line makes a Ford F-150 Raptor body for a TON of vehicles. Add the 1/16 Traxxas Revo to that list. It comes clear, ready for your custom paint job, and has all the decals ready to apply. It even works with the rear wing on your Revo. Very cool! I finally saw my first full-size Raptor in town this week. Not really my style, but a neat looking truck that is supposedly a beast!
Hit up Pro-Line for more info!