Pro-Line Fugitive 1/8 Buggy Tires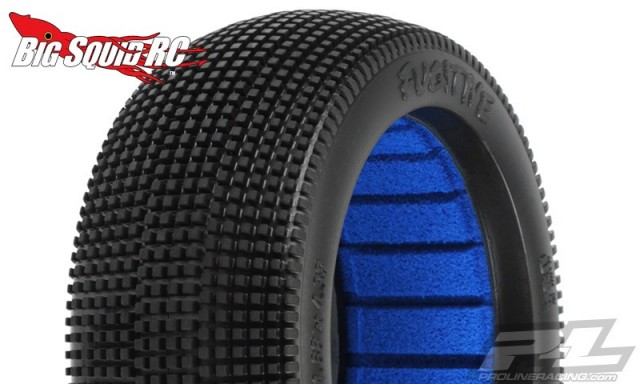 Ever get 10 minutes into a 45 main and your tires are bald? Hot temps on a high bite surface can easily do that to a set of tires. The new Fugitives from Pro-Line were designed to be the longest lasting race tire that they've ever produced. Instead of going with large widely spaced lugs, the Fugitives use hundreds of small tightly packed knobbies to give maximum traction while yielding incredibly long life. From European style tracks to concrete, the Fugitives should be a great choice.
Available in X2, X3, and X4 compounds, the Fugatives are priced at right around $23 per pair and $36 when pre-mounted. Get complete details at This Link over on the official Pro-Line Racing website.
Find out more about Pro-Line Right Here on BigSquidRC.