Pro-Line full fendered Baja Bug body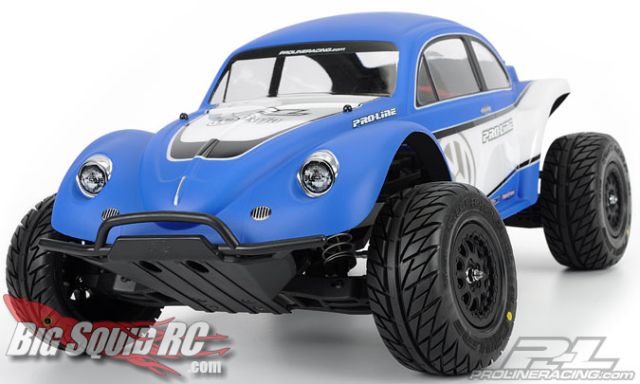 Here's something cool from Pro-Line.  A Volkswagen Bug body that actually has fenders on it.  How novel.  It actually casts a much different attitude than all the fenderless beetle bodies that populate the alternative-style short course landscape.  This new vision of an old body is officially licensed by Volkswagen, so you can expect all the decals necessary to replicate the look of the real thing, logos and all.  A spoiler with mounting hardware, window masks, and overspray film are also included.  The Volkswagen Full Fender Baja Bug body is available now at a list price of $39.95.  Unfortunately it's only made to fit the Slash and Slash 4×4 right now.
Check out the Pro-Line website for more info.
Pro-Line Volkswagen Baja Bug body gallery