Pro-Line Gets All Soft Over Off-Road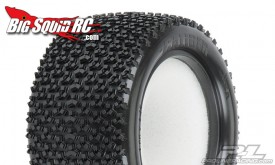 Looks like
Pro-Line is bringing their super soft M4 tire compound to the off-road series. The Revolver, Hole Shot, and Caliber tires will all be getting the M4 treatment in the near future. If you have a 1:8 or 1:10 off-road, and need some soft and traction grabbing action, watch for these coming very soon!
Check out the Pro-Line website for more info.