Pro-Line Interco TSL SX Super Swamper XL 1.9″ G8 Rock Terrain Truck Tires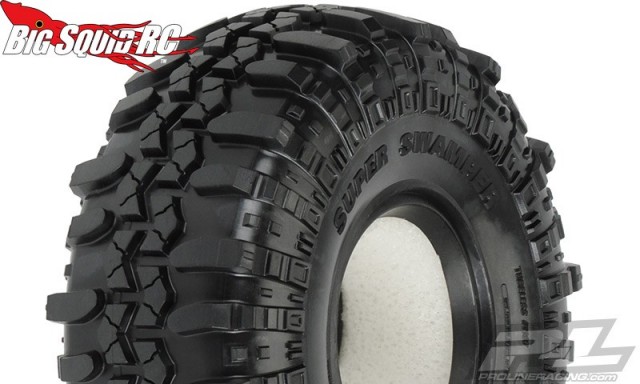 It's rare to have a product that is not only extremely scale looking but also enhances performance. The new Interco TSL SX Super Swamper XL 1.9 Tires from Pro-Line look to have hit that nail on the head.
Officially licensed and built from the original design data from Interco, these new tires from Pro-Line just might be the most accurate reproduction of a full size tire ever made.
Pro-Line knows that looks mean nothing if there isn't class leading performance to back it up. Pro-Line made the new Interco's XL in size, nearly a half inch taller than the originals and almost a quarter inch wider. Using bigger tires in the scaler/crawling game can make the difference between rolling through a section or being stuck there forever. Throw in Pro-Line's sticky G8 compound and memory foam and these tires should perform just as good as they look.
The part number for the Pro-Line Interco TSL Super Swamper XL's is #1197-14 and you can expect a street price of $26 per pair.
Want to get even more details? Simply click on THIS LINK that will take you over to Pro-Line's website.
What else has Pro-Line been busy with lately? Find out right HERE on BigSquidRC.