Pro-Line interior and floor pan for 1/10 crawlers

Have you been thinking that your crawler just isn't scale enough yet? Pro-Line has some stuff that may help you get the look you want.  A couple new body accessories will add to the realistic look of your ride.  The PL-C Interior for 1/10 crawlers is a direct fit for Pro-Line's '92 Jeep Cherokee body, but it can be made to fit others as well with minimal fuss.  It's made from high quality, clear Lexan and includes a decal sheet and overspray film.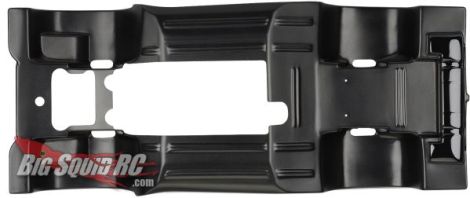 Another addition that is sure to get some crawler guys way too excited is the PL-C Floor Pan.  This one is made specifically for the highly popular Axial SCX10 chassis.  The floor pan adds full fenderwells, rocker panels, radiator, and gas tank details.  The PL-C Floor Pan is also made out of high quality, clear Lexan and comes covered with overspray film for painting.
For more info about these check out the Pro-Line web site.
Pro-Line interior and floor pan for 1/10 crawlers gallery