Pro-Line Jeep Wrangler Rubicon Body for Axial Wraith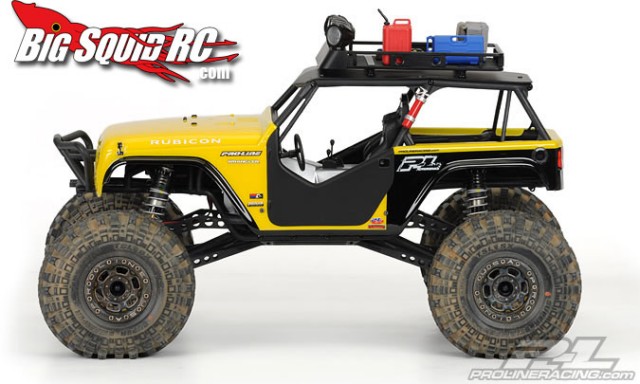 Pro-Line has just announced a new Jeep Wrangler Rubicon body for the Axial Wraith. We have recently been abusing our Wraith for a Wraith Hop Up review, but this body is making me want to dig it back out already and run some more! The scale guys should be loving this one.
Need more Pro-Line News? Hit that link.