Pro-Line Limited Edition Pit Bag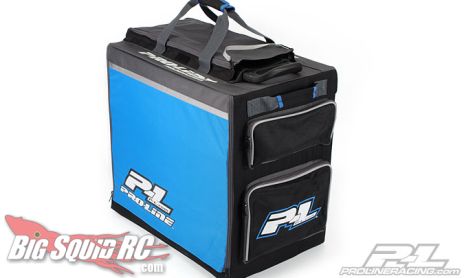 When it comes time to pack up the r/c stuff and haul it all to a bash spot, some people choose the plastic tote, others grab the old duffel bag, and then there's those like me that just throw everything in the back of the truck and hope they don't lose anything. A better solution for all though would be a nice, organized pit bag that has tons of storage. Guess what, Pro-Line has a one now. The Pro-Line Pit Bag has four drawers, 5 zippered pockets, and caster wheels and retractable handle so you can just roll it along instead of having to carry the heavy thing all over the place.
It's only available in a limited quantity directly from the Pro-Line web site so if you want one better act now and have $150 in your bank account.
Pro-Line Pit Bag