Pro-Line Masher Monster Truck Tires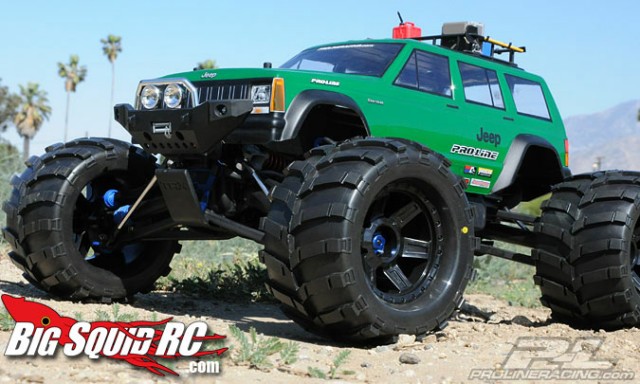 Monster truck bashers unite! Pro-Line has just announced they are bringing back the Masher 3.8″ Monster Truck Tire. The Chevron Style treads are huge for digging into the rough stuff and powering your monster truck through just about anything. They use the Traxxas Style Bead design which will fit a ton of wheel options. They come in the Pro-Line M2 compound, and foams are included. Makes me want to dust off the T-Maxx!
Looking for more Pro-Line news? Click our Pro-Line category link to get all the latest PL info.