Pro-Line Pro-2 Truck Giveaway Winners!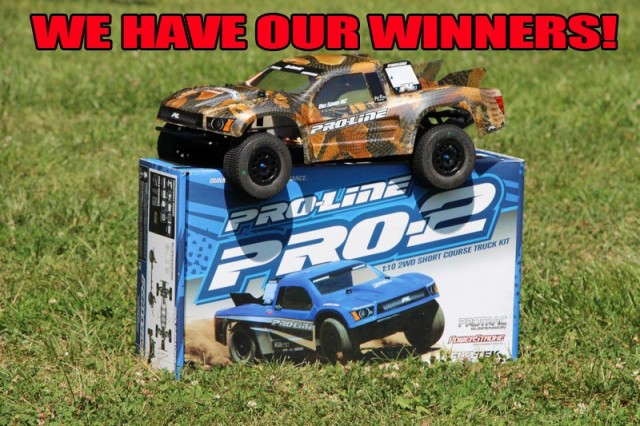 We have our winners in the Pro-Line Pro-2 Contest!
Congratulations to our GRAND PRIZE WINNER Joshua Kinard! You have won our Pro-Line PRO-2 TRUCK! (Along with a few surprises!)
Also, congratulations to our second place winner, Daniel Picón who gets to choose a full set of Pro-Line Wheels and Tires!
And congrats to our 3rd place winner Michael Maldonado who gets to choose a set of tires!
All the winners will be contacted soon via email to get their information. So keep an eye out for those.
Thank you all again for making this one amazing contest! We never would of guessed we could get over 10,000 entries! You guys are the best!
A HUGE THANK YOU again to Pro-Line Racing for making it all possible! If you didn't win, click that link to hit their webpage and check out all their awesome products!