Pro-Line PRO-MT Aluminum Rear Hub Carriers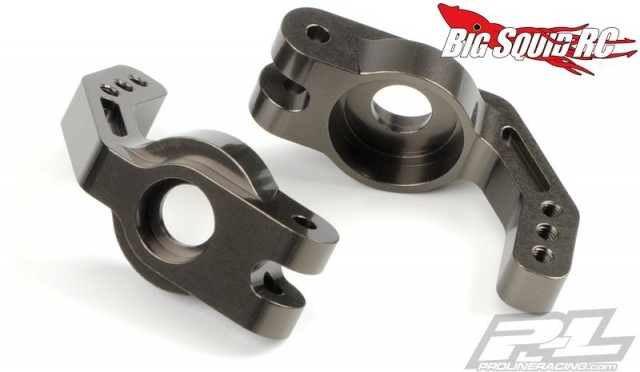 The Pro-Line PRO-MT just might be the ultimate 2wd bash machine. However, hardcore bashers are never the type to leave a vehicle stock. The P-L crew has announced aluminum rear hub carriers for the PRO-MT. These should add a nice touch of bling while beefing up a vital spot on the truck. The carriers have a street price of $39 and a part number of #6264-00. For complete details hit up This Link over on Pro-Line's website.
Learn more about the Pro-Line PRO-MT On BigSquidRC.