Pro-Line RAM 1500 Clear Body for Monster Truck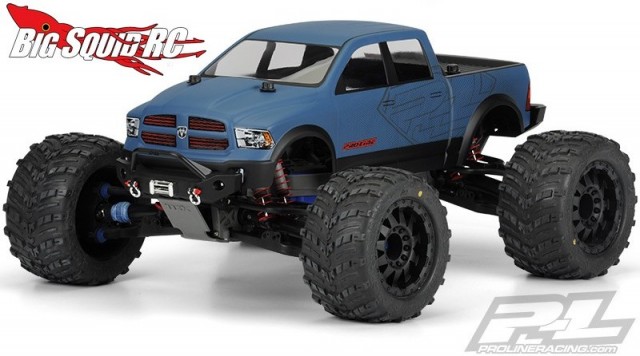 Remember our big contest where we gave one of these away a couple of weeks ago? Big props to the Pro-Line crew for hooking up one of our readers before they were officially announced.
Now that the official press release has come out, have a look at the official pictures and information. The RAM 1500 for monster truck is not only good for replacing that mangled stock body of yours, but can also bring up your bling-factor several notches. The body is fully licensed, made from genuine GE Lexan, and has some sweet scale detailing. The RAM was designed to fit the Traxxas E-Maxx/T-Maxx 3.3/Revo 3.3/Summit and the HPI Savage.
The part number is #3427-00, it is street priced at $33, and you can get full details at This Link over on Pro-Line's website.
HERE is the first TGIF Mystery Link of the day.