Pro-line releases new Desperado wheels for 1/10th scale and monster trucks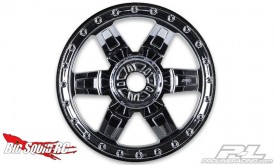 Pro-Line has expanded their Desperado wheel line-up. From my experience these wheels are tough as nails. I have several sets running on my HPI Baja 5b that I literally have beatin' the crap out of and they have not cracked. I think its time for me to outfit some of my smaller scale RC's with some of these.
Head over to the Pro-line website for more information.