Pro-Line SHOCKWAVE 3.8″ Tires for Monster Truck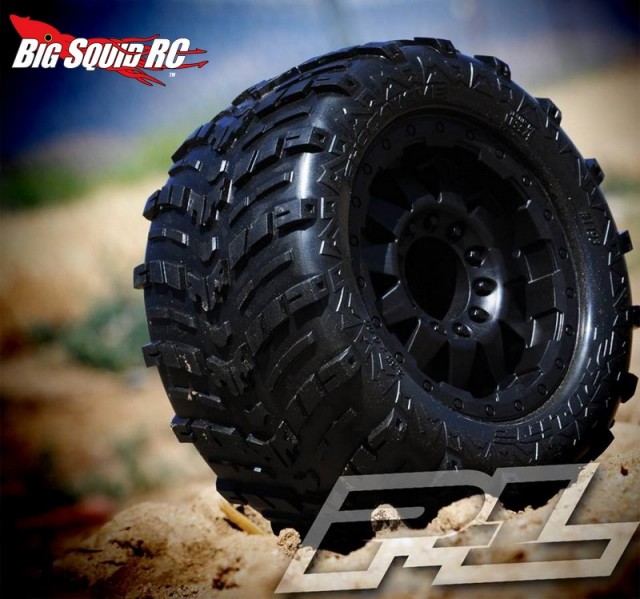 The Pro-Line crew has just released a teaser for their new ShockWave monster truck tires. If you are serious about bashing your monster truck, a set of these has to be on your wishlist.
The ShockWaves are designed for Traxxas style 3.8″ rims and will also be available as pre-mounts on black Pro-Line F-11 wheels with 17mm hexes. More information will be available on these very soon, until then HERE is the link to the official Pro-Line website.
Dare to click on a BigSquidRC TGIF Myster Link? You know you want to!