Pro-Line Short Course Contest – Finished Body Pics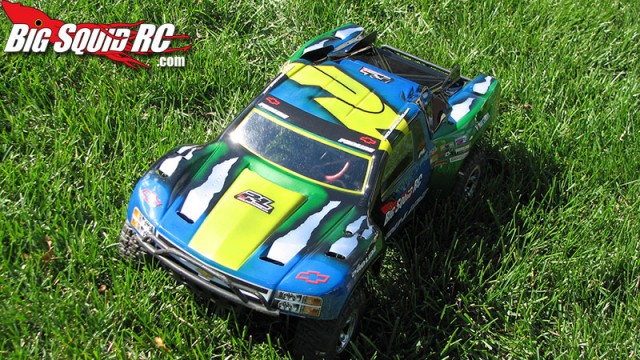 Remember our Pro-Line Short Course Kit contest, where the winner could pick if they wanted the body clear, or if they were brave enough to let one of our guys paint it for them? Well lucky for the winner, Manny grabbed the body before Cubby could get his hands and crayons on it! Here are a few shots of the finished body before we boxed it up and sent it out! We hope he likes it! Thanks to our scale dude, and painter extraordinaire Manny for the work on this one! I really dig the PL on the top!
Keep in mind, we didn't cut any holes for body posts since we don't know what truck it's going on, the the body isn't quite sitting right in the pics.
Thanks again to Pro-Line for the awesome prizes for the contest! And guess what, we will have information about another Pro-Line Contest coming VERY soon. So keep your eyes on the front page, this next one is going to make the entries real interesting!