Pro-Line Signs Taylor James!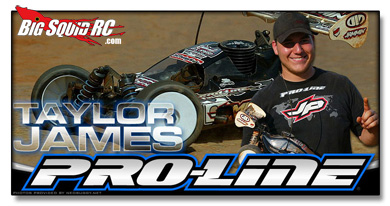 Taylor James teams with Pro-Line Racing!
"I'm very happy to be a part of the Pro-Line team again this year. I
believe Pro-Line tires give me the best chance to win at each and every race. I've had nothing but good memories from being on the Pro-Line team and look forward to a successful year and successful future with them", says Taylor James, 2007 ROAR Truck National Champion.
"Taylor's raw talent for racing brings a fresh feel to the Pro-Line team each and every race. That's why we are proud to have Taylor a part of the team in 09," says Scott Hughes.