Pro-Line Split Six Bead-Loc's for the Slash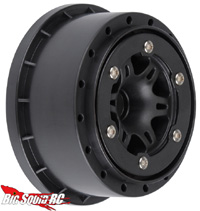 If you like your Epic Bead-Loc's then these are a must have! Pro-Line Racing now gives you a choice in wheels for your Slash with the Split Six. Made from high strength, durable nylon material these feature a new and improved die cast ring for a stronger hold. No CA glue required! Bead-Loc's available in stainless steel, red, or satin black.
Jump on over to Pro-Line Racing for a closer look and watch the local shop for these to arrive.