Pro-Line Titus 1.9″ Bead-Locks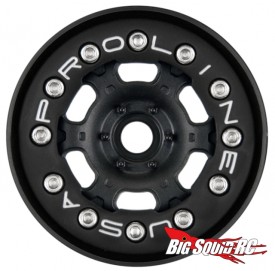 If you're looking to add some real bead locks to your scale crawler, be sure to check out Pro-Line's new Titus 1.9″ 12mm hex Bead-Locks! These come in an easy-to-assemble 3-piece design, aluminum die-cast rim with the Pro-Line logo, and 12mm hexes for use with stepped or non-stepped hexes. These would like sweet on a 1/18 scale or 1/10 scale crawler!
Be sure to check out Pro-Line for all the details!