Pro-Line Trenching the Stampede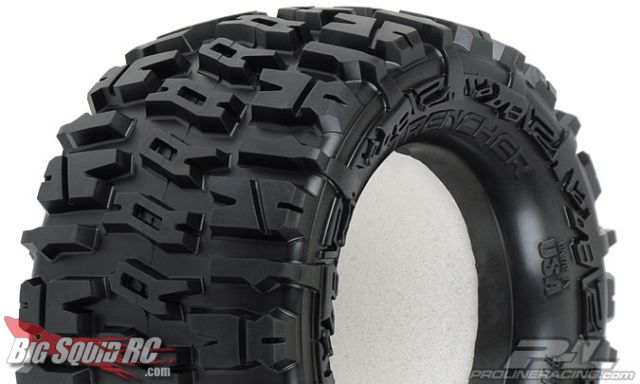 Here's something that's a bit overdue.  The Trencher tread is now available for the Stampede, Stampede 4×4, and other 2.8″ wheeled trucks from Pro-Line.  This is a basher friendly, very aggressive tread that should provide you with plenty of hook-up in all kinds of conditions, from hard dirt and pavement to tall grass and deep mud.  All of which together are the basher's favorite surface, right?  Amirite?  Hello?  There's no mention of what compound it is, but various marketing keywords suggest it's probably Pro-Line's long-life M2 compound.
Anywho, these monsters are available now at a list price of $21.95, check out the Pro-Line website for all the infos.  For a taste of how these might perform on your truck, check out our review of the short course version of these tires.