Pro-Line & Ty Tessman, not breaking up, commited to each other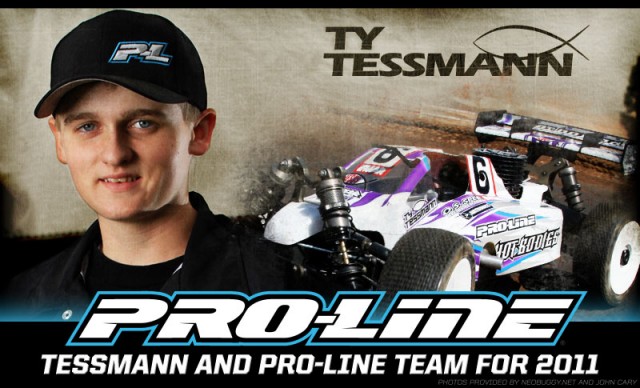 We don't follow racing news much around here (well, except Cubby, he's obsessed with all that rigmarole), but we think it's important to look at what moves are being made on the racing scene every so often.  If you are one that follows racing, you probably know that Ty Tessman and Pro-Line are like PB&J, they've had a successful relationship together and have provided millions of children with quick, easily made, and delicious lunches in times when mom was too busy to cook a full meal.  Wait… maybe not that second part, but the part about the successful relationship is true.  So it's not too much of a surprise that Ty Tessman and Pro-Line are going to continue with their sponsorship arrangment through 2011.  As you would expect, both sides are excited by this news with Ty saying I look forward to working with Pro-Line again for 2011, and am very excited about what the new season has in store and Pro-Line guy Tim Clark continued with we are excited that our alliance with Ty will remain unchanged for the 2011 race season.
For more info check out Pro-Line's web site and Ty Tessman's site.