Pro-Line Veterans Day Sale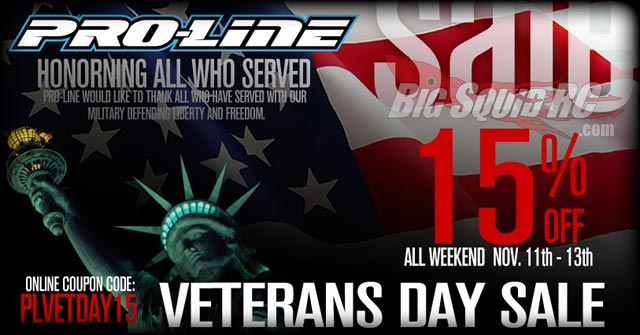 There is a holiday weekend coming, so you know what time it is right?? It's Pro-Line sale time! The good people over at PL have been doing the the holiday sale thing pretty regularly. Always nice to be able to save some money for other things!
Head over to the Pro-Line website and use coupon code PLVETDAY15 to save yourself 15% from November 11th to the 13th!